Summary
Results from ACTIV-3b study using ZYESAMI for treatment of hospitalized patients with Covid-19 are expected in 1st half of 2022. NDA approval expected in 2nd half of 2022 with successful data.
Initiation of phase 3 study using NRX-101 for treatment of hospitalized bipolar depression patients with suicidal ideation expected 1st half of 2022. If successful, NDA filing expected 2023.
With positive phase 2/3 data of BriLife in Covid-19, NDA filing expected 2nd half of 2022.
NRx Pharmaceuticals had $38.9 million in cash as of September 30, 2021, but raised $25 million in a private placement agreement in January of 2022.
NRx Pharmaceuticals Inc. (NRXP) is a good speculative biotech to look into. For starters, it has its drug ZYESAMI which is being used to treat patients with critical Covid-19 with respiratory failure. The intravenous version of this drug is being explored in a phase 3 study that is being sponsored by the National Institutes of Health (NIH). In addition, an inhaled version of ZYESAMI is also being investigated in a separate study as well. A 3rd expansion opportunity exists in terms of NRx developing its own Covid-19 vaccine. There should be a market in place for Covid-19 as I don't believe it will ever be truly gone. However, even if you cast aside the entire Covid-19 program it has, there is another indication in the pipeline with massive potential. This would be based on its drugs NRX-100 and NRX-101 to treat patients with severe bipolar depression with acute suicidality. It has several studies in this area, but of the most importance there are no currently approved treatments for suicidal bipolar depression. There are readouts for NRX-101 in bipolar depression with suicidal ideation expected in 2022.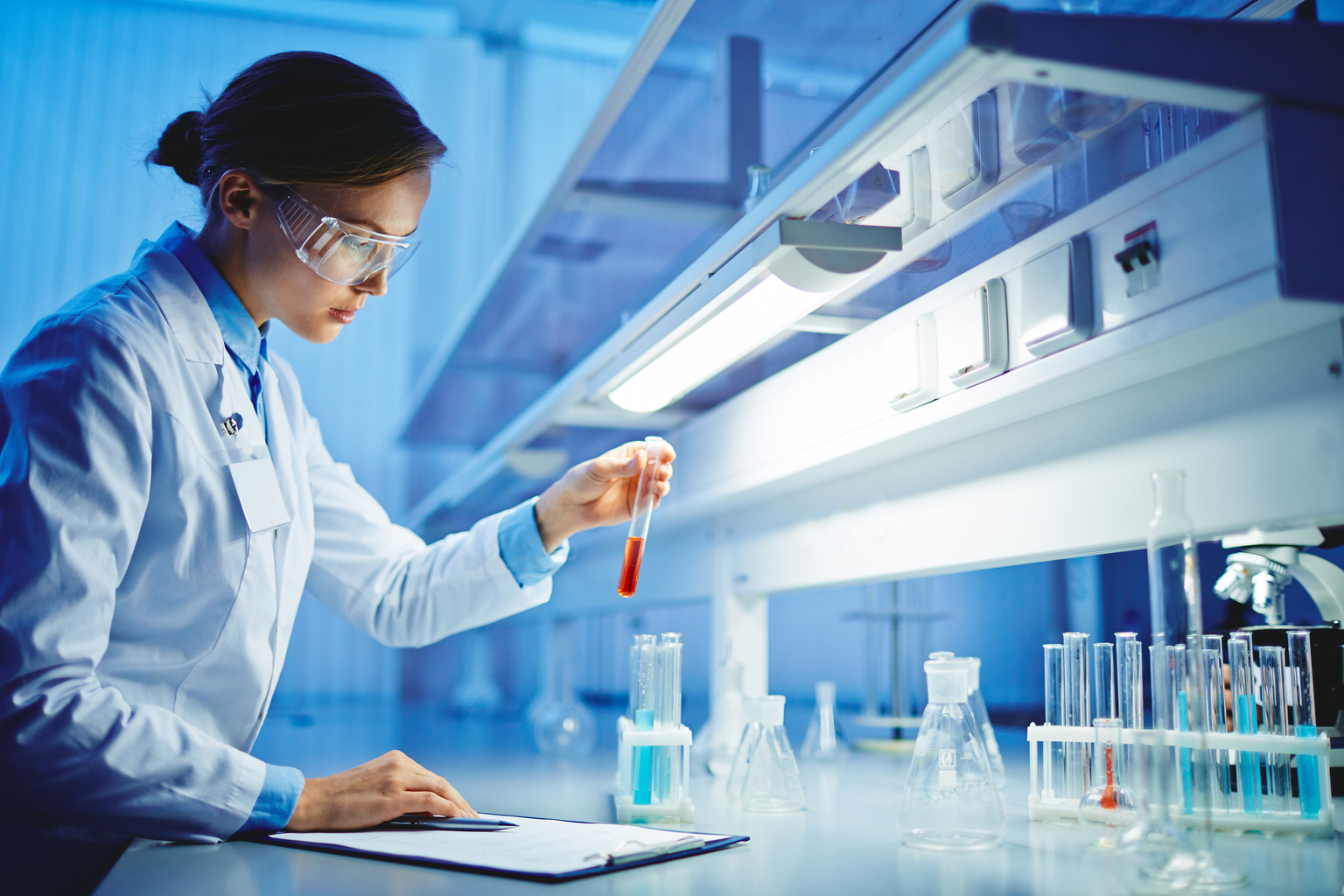 shironosov/iStock via Getty Images
ZYESAMI Has Potential For Treatment of Severe Covid-19 Patients
NRx Pharmaceuticals was able to get the National Institutes of Health (NIH) to select its drug ZYESAMI for the treatment of ICU patients with critical Covid-19 respiratory failure. The NIH and BARDA selected this drug out of about 600 compounds. The study being done for it is known as the ACTIV-3b (TEISCO) trial. There were many other drugs in this study as well, but so far ZYESAMI has been the one that has been reaching new milestones for this late-stage study. If the final phase 3 results are positive, then NRx can submit a New Drug Application (NDA) to the FDA for ZYESAMI for these critical Covid-19 patients with respiratory failure in the 1st half of 2022. From there, it would be the possible approval of ZYESAMI for these patients by the 2nd half of 2022. This phase 3 study recruited a total of 448 ICU patients with Covid-19 with respiratory failure. The goal was to give patients ZYESAMI and Veklury (remdesivir) alone and in combination for these patients. This has huge implications, because the use of ZYESAMI is for critical ill Covid-19 patients who have exhausted all other options. They are at the point where they need to take mechanical ventilation or oxygen nasal flow in order to breathe.
The thing is, how can ZYESAMI possibly help these patients? That's because it is made up of a synthetic form of human Vasoactive Intestinal Peptide (VIP). This is significant because it is responsible for binding to receptors on Alveolar Type II cells in the lung. The goal is to perform several functions such as:
Blocking cytokines to protect cells from damage
Stopping cell death
Restoring "Surfactant" upregulation
In addition, ZYESAMI has been shown to also possibly inhibit replication of Covid-19. It's hard to say if the primary endpoint of the ACTIV-3b study will be met. On the other hand, ZYESAMI (aviptadil) is the last remaining drug for this study. Pfizer (NYSE:PFE) was attempting to use its intravenous treatment of PF-07304814 for hospitalized Covid-19 patients. Unfortunately for Pfizer, things didn't work out as it has stopped dosing in the ACTIV-3b study. Going back to some functions of ZYESAMI, one of them was restoring surfactant upregulation. The thing is that alveolar type II cells are responsible for secreting surfactant to protect the lungs. In Covid-19, the loss of surfactant is rapidly increased and thus leads to severely damaged lungs. These are the ways in which ZYESAMI is being used to help these hospitalized Covid-19 patients.
It's hard to say how the final results will turn out, but there are two things to keep in mind. One is a safety pass, which was just completed as an interim analysis. With the safety pass being done, it was noted that no new safety concerns were found by the Independent Data Safety Monitoring Board (DSMB). In light of that, this body cleared the enrollment to 640 patients. The second item would be a futility analysis in that the study was allowed to continue. It is highly important to note that just because the study was not stopped, does not guarantee that the primary endpoint of the study will be met. However, I believe it should instill confidence that intravenous ZYESAMI is the last drug standing out of so many others that have faltered to help hospitalize Covid-19 patients. Investors can expect some initial data to come out from this late-stage study though. It is expected that peer-reviewed results from this phase 2b/3 study will be released. This is study data that was completed as of March 2021. These results should be out any day now this week at the CROI 2022 conference.
Potential Covid-19 Vaccine For Current And Future Use
There is another option that NRx Pharmaceuticals has at its disposal for Covid-19 and that would be its vaccine known as BriLife. While many people have been taking messenger RNA (mRNA) vaccines, there is the need for many to take booster shots. As such, the BriLife vaccine could also be explored in a phase 2 study as a booster. One very important item worth noting is that the vaccine is developed as a result of engineering of the spike protein on a vesicular stomatitis virus (VSV). The VSV virus mainly affects cattle, insects, horses and pigs. In humans it is not severe at all and is short-lived. Secondly, this VSV virus approach is already used for the Ebola vaccine. Lastly, the technology is adaptable which means it can easily be changed to focus on any future variant that may arise. In essence, BriLife can be easily adapted to target any new variant that is not yet known. If final data from the phase 2/3 study is positive, then NRx can file an Emergency Use Authorization (EUA) in the 2nd half of 2022.
NRX-101 Possible For Treatment Of Patients With Severe Bipolar Depression
Bipolar depression can happen as a result of bipolar disorder. In bipolar depression, there are unusual mood changes that can vary in length and severity. From being very energized one moment and then down the next. I believe that NRx holds huge potential here because it is going after a huge unmet medical need using its drug NRX-101. That is, using it to treat severe bipolar depression patients with acute suicidal ideation who are hospitalized. If ultimately successful in clinical testing, it may possibly be the first to be approved for this specific bipolar depression population. The use of this drug will be explored in a phase 3 study which is expected to start 1st half of 2022. Why do I believe that NRX-101 has huge potential with respect to this patient population? It is because NRX-101 is a NMDA plus 5HT2A antagonist. It achieves high levels of NMDA blockade but does so in a way of avoiding the side effects that plague other NMDAs. Speaking of which, NMDA action has achieved proof of concept in depression. For example, Axsome Therapeutics (AXSM) approval of AXS-05 was supposed to happen in August of 2021, but was met with a CRL. The reason was for it was the deficiencies found relating to analytical methods in the chemistry, manufacturing, and controls (CMC) section of the NDA. It is in the process of taking care of this issue with the FDA and should likely be able to proceed thereafter with refiling the NDA. Another proof of concept for an NMDA receptor antagonist I can point to for depression would be Spravato (esketamine) is a nasal spray from Johnson & Johnson (JNJ). Spravato was approved in conjunction with an oral anti-depressant by the FDA for the treatment of patients with treatment-resistant depression (TRD). These examples prove the mechanism of action of success in using an NMDA receptor antagonist for the treatment of patients with depression. If NRx's late-stage study is successful, then an NDA filing for NRX-101 for hospitalized bipolar depression patients with acute suicidal ideation would happen by the 1st half of 2023.
Financials
According to the 10-Q SEC Filing, NRx Pharmaceuticals had $38.9 million in cash as of September 30 2021. This wasn't going to be enough cash to fund the entire pipeline and so it chose to raise additional cash. It did so by announcing a $25 million private placement agreement. Specifically, it entered into an agreement with investors to purchase 7,824,727 shares of common stock in private placement priced at a premium to market under Nasdaq rules. The purchase price for one share of common stock and one investment option to purchase one share of common stock is $3.195. The investment options have an exercise price of $3.07 per share, will be exercisable six months following issuance, and will have a term equal to five years following the date of initial exercise. With the recent cash raise I don't believe it will need to do so again this year.
Risks To Business
The biggest risk of all would be the use of ZYESAMI for severe Covid-19 patients who are hospitalized. There is no guarantee that the ongoing ACTIV-3b study will be successful. It is the last hope of this study, whereby many other therapies failed to improve clinical outcomes for Covid-19 patients in the hospital. With ZYESAMI being the final drug in there I believe there is still a lot of risk involved because of this. The second risk would be the BriLife vaccine for Covid-19. Not only does it have to succeed in the ongoing study that it is in, but there are a few mRNA Covid-19 vaccines which are out there taking market share in this space. The final risk would be the use of NXR-101. While NMDA receptor antagonists have shown proof of concept in several types of depression, there is no guarantee that it will work in hospitalized bipolar depression patients who have suicidal ideation.
Conclusion
The final conclusion is that NRx Pharmaceuticals is a great speculative biotech to look into. While there are many types of treatments and vaccines for Covid-19, it gives the company a chance to get into this space as well. Even then, there is a possible expansion opportunity for ZYESAMI beyond Covid-19. The company intends to initiate a phase 3 study for patients with sepsis and acute respiratory distress syndrome (ARDS). This late-stage study is expected to be initiated in the 2nd half of 2022. Again, this biotech is not reliant on just Covid-19. It has several other indications it is moving to. For instance, NRX-101 is being used to treat hospitalized bipolar depression patients with suicidal ideation. With everything I noted above, plus several catalysts expected in 2022, these are the reasons why I believe that this is a great speculative biotech to look into.