Read the latest news about our company, medicines, and pipeline below.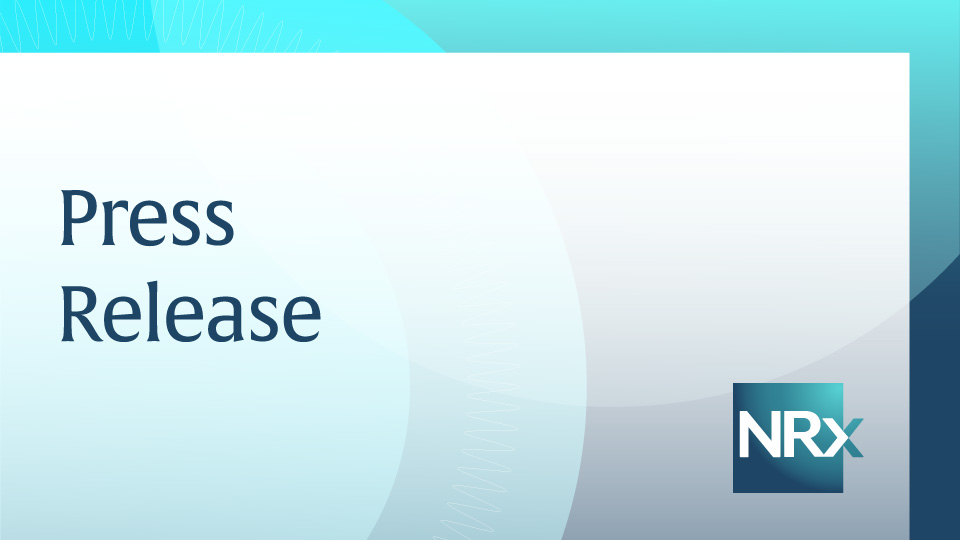 NRx Pharmaceuticals, Inc. today announced that it had a meeting and a written response from the Food and Drug Administration (FDA) last week regarding its lead compound, NRX-101. 
Ascendiant Capital Markets LLC – Member FINRA & SIPC
Edward Woo, CFA
Senior Research Analyst, D.O.R.
H.C. Wainwright & Co., LLC
Vernon Bernadino
Managing Director
41st Annual J.P. Morgan Health Care Conference
January 9-12, 2023
Westin St. Francis Hotel
San Francisco, CA
6th Annual Sachs Associates Neuroscience Innovation Forum
Click here for Video Presentation
January 8, 2023
Ritz Carlton Hotel
San Francisco, CA
Cantor Neurology & Psychiatry Conference
October 6-7, 2022
Ritz Carlton Hotel
San Francisco, CA
HC Wainwright 24th Annual Global Investment Conference
September 12-14, 2022
Lotte New York Palace Hotel
New York, NY